The new re-imagining of Spider-Man got unveiled to the world in all its glory this week and there is a small...
The new international trailer for Amazing Spider-Man 2 showcases some of the more light-hearted moments of the film and also...
As you have seen in previous posts I have and continue to feel conflicted about this film.  While I like...
As with all super hero films we know the inevitable movie tie in is sure to follow. Spider-Man will be...
Marvel Comics is continuing its celebration of 100 years of Disney with three new variant covers featuring Mickey Mouse, Minnie...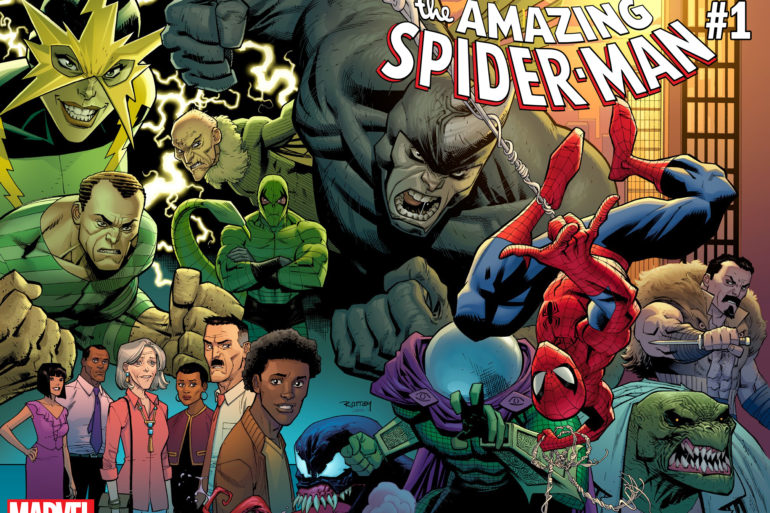 Amazing Spider-Man #1 Written by: Nick Spencer | Art: Ryan Ottley Cover: Ryan Ottley Release Date: July 2018 | May 5, 2018 (Free...
If I had to name one ongoing series that was always in my pull folder at any comic store it...
Plot Synopsis: Current series writer Zeb Wells will team up with superstar artist Ed McGuiness to celebrate this incredible milestone...
We all knew it would only be a matter of time before Peter Parker returned as Spider-Man and a large...