I honestly thought Funko had pulled the trigger on a Lord of the Rings line but looks like I was wrong....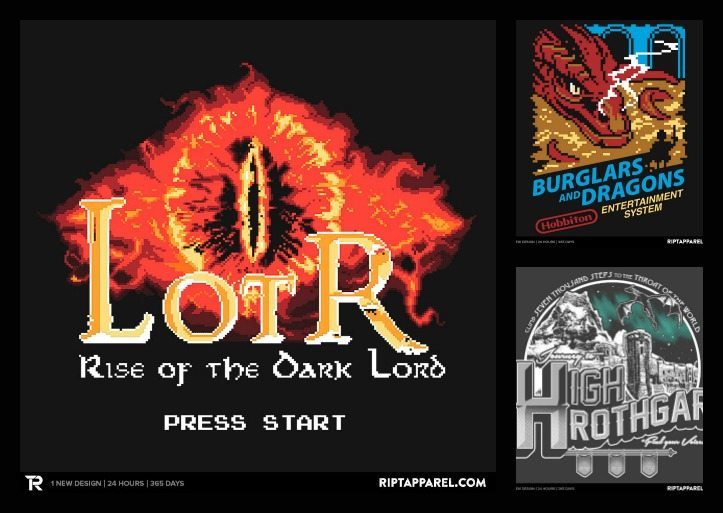 Lord of the Rings gets some love from the talented artists at Ript Apparel today. As an 8-bit gamer I...
Spoiler Free Plot Synopsis Long before Frodo embarked on his quest,  his Uncle Bilbo had some adventures of his own....
Tonight was a very good night. A few months back I received an email from New Line Cinema that said...