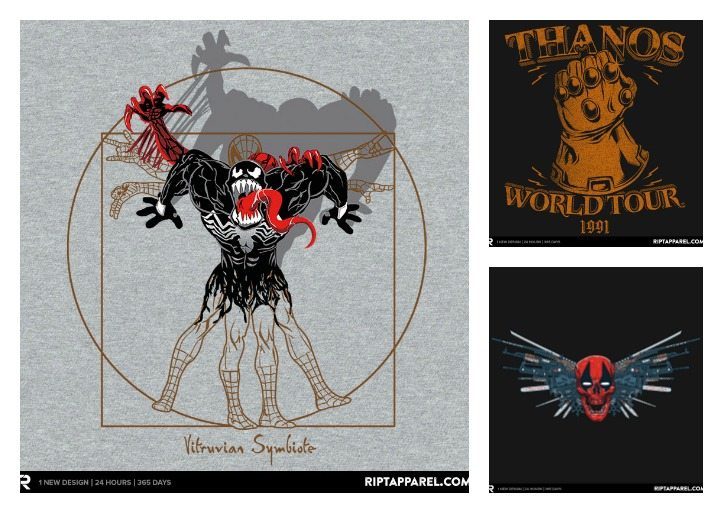 Ript Apparel delivers a fresh crop of designs for Marvel fans. While I like each design I definitely like...
DC characters get spotlighted in the latest daily t-shirts from our friends at Ript. While two out of the three...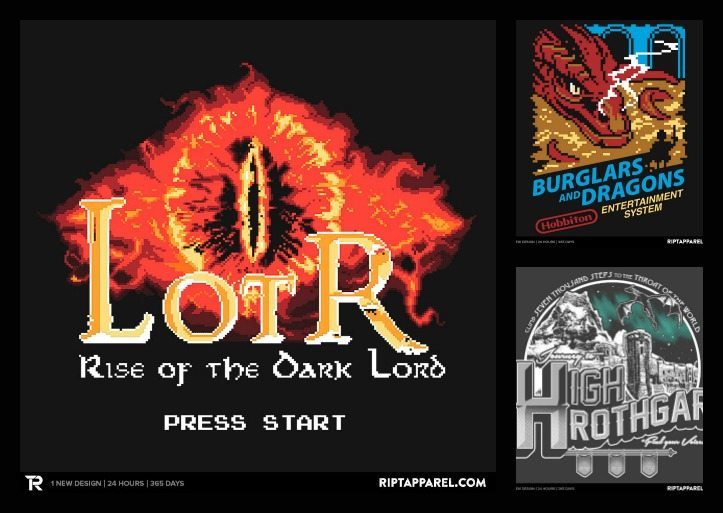 Lord of the Rings gets some love from the talented artists at Ript Apparel today. As an 8-bit gamer I...
Arrow fans get some cool tees courtesy of Ript today. The Link design is probably the coolest out of this...
Our friends at Ript Apparel have some great tees for Game of Thrones fans today. I think the Glorious Basterd...
Our friends at Ript Apparel got some awesome designs on tap for today's t-shirts. The first tee is a must for...