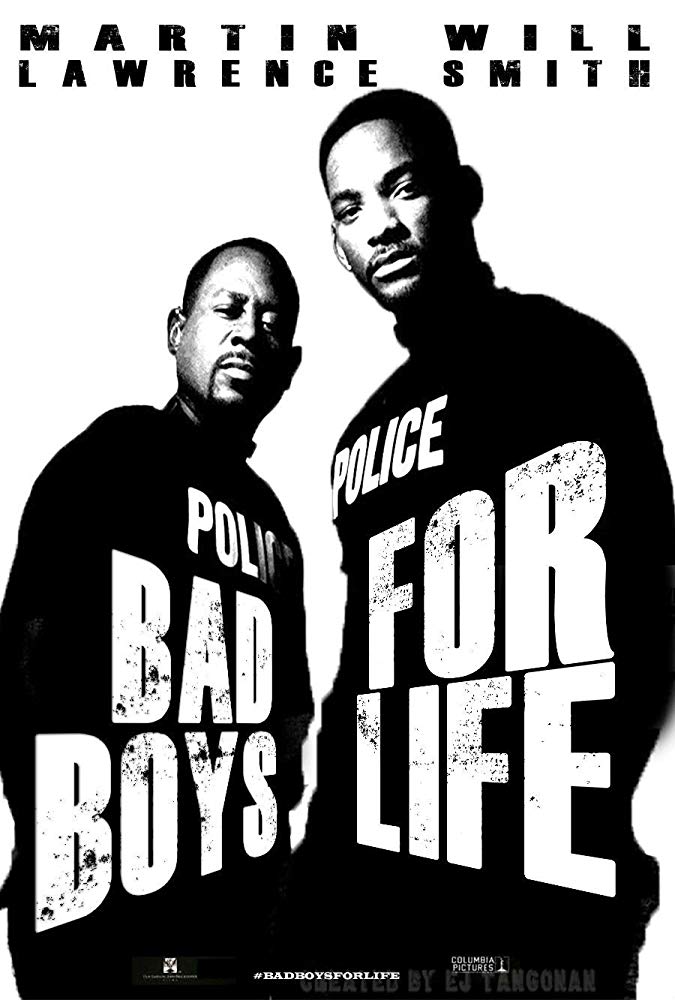 Directors: Adil El Arbi, Bilall Fallah
Writers: Chris Bremner, Joe Carnahan, David Guggenheim, Anthony Tambakis

Cast: Will Smith (Lowrey), Martin Lawrence (Marcus Burnett), Joe Pantoliano (Captain Howard), Vanessa Hudgens

Release Date: January  17, 2020
Plot Synopsis: Lowery and Burnett are back for one last ride.

1st Impression: I am a huge fan of the Bad Boys film series and the main reason is that the main cast works so well together and have a chemistry that just works no matter how over the top the situation. While Bad Boys 2 was 30-45 minutes too long it was Smith and Lawrence at their comedic best with some amazing action sequences to bring it all together. The Bad Boys 2 highway chase scene was probably one of the craziest car chases I had seen in quite some time and Bad Boys For Life looks to continue the trend of over the top action sequences even without Michael Bay at the helm for this film.
If this is going to be the last ride for Lowry and Burnett I am glad to see it alongside some familiar faces although noticeably absent from the trailer was Gabrielle Union's, Sydney Burnett. Union and Jessica Alba are headlining the Bad Boys spinoff L.A.'s Finest so it is possible we may see something to tie it all together and close out the Bad Boys franchise.
Guess we'll find out next year. What did you think of the Bad Boys For Life trailer? Let us know in the comments and/or social media.