What is Drifters?
Drifters is a hero action shooter currently in development by Blind Squirrel Games. Details are sparse currently as the game is slated to launch towards the end of this year. What we do know is that it will be a 5v5 shooter with guns and grapples. Blind Squirrel Games aims to release this title on PC, PS4 and Xbox One sometime during Q4 2019.
In Drifters, get ready to loot the galaxy as part of a rag-tag team of intergalactic raiders, working for the mysterious owner of the Exiles Return dive bar. Early screenshots tell us that the action takes place in orbit around various planets. Your character is armed with various weaponry and has a drift pack and a grapple. While the latter two appear to be there to keep you from drifting off into space, I am sure players will find other uses for them.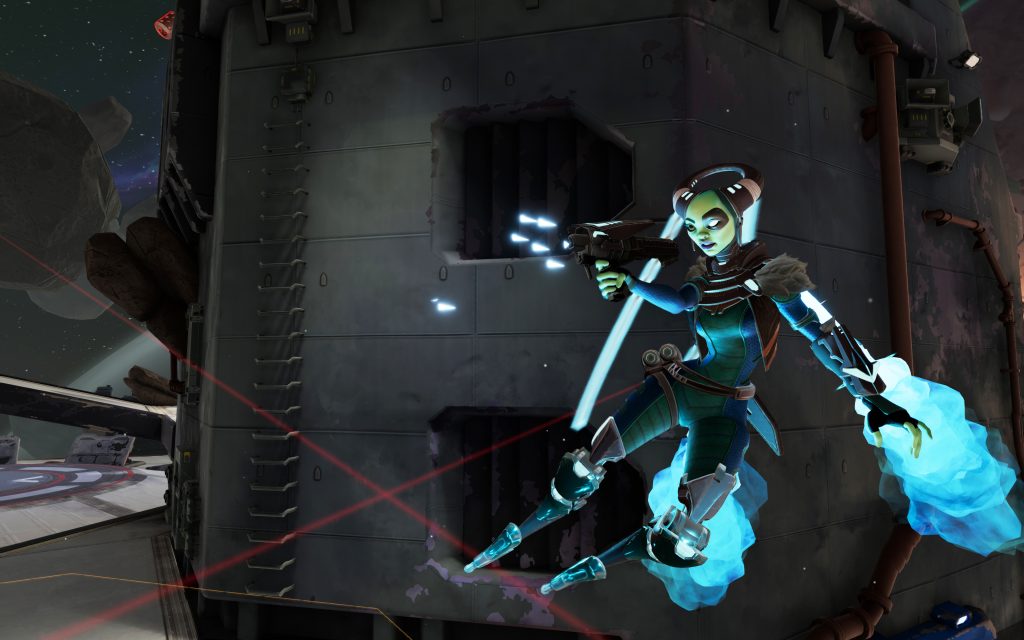 R.A.G.E. Works will be following the development of Drifters. Stay tuned for updates. Drifters will be free to play and we look forward to its launch later this year! Makes sure you also register at the game's website for updates!