Today is Batman Day and the world is celebrating the dark knight with tons of fun events. 13 cities on six continents are honoring the caped crusader with Johannesburg and Rome joining in the celebration and lighting up a bat-signal. Johannesburg will light the signal at the Leonardo Building and Rome will have a lit signal at Roma Termini.
New York has two special events celebrating Batman Day with the first being at the Empire State Building. The Empire State Building's spire will shine in Batman Yellow. Meanwhile, in Brooklyn a bat-signal will be projected on the west side face of the Domino Sugar Refinery in Williamsburg. The signal will go on at 8 PM ET and should be lit till about midnight.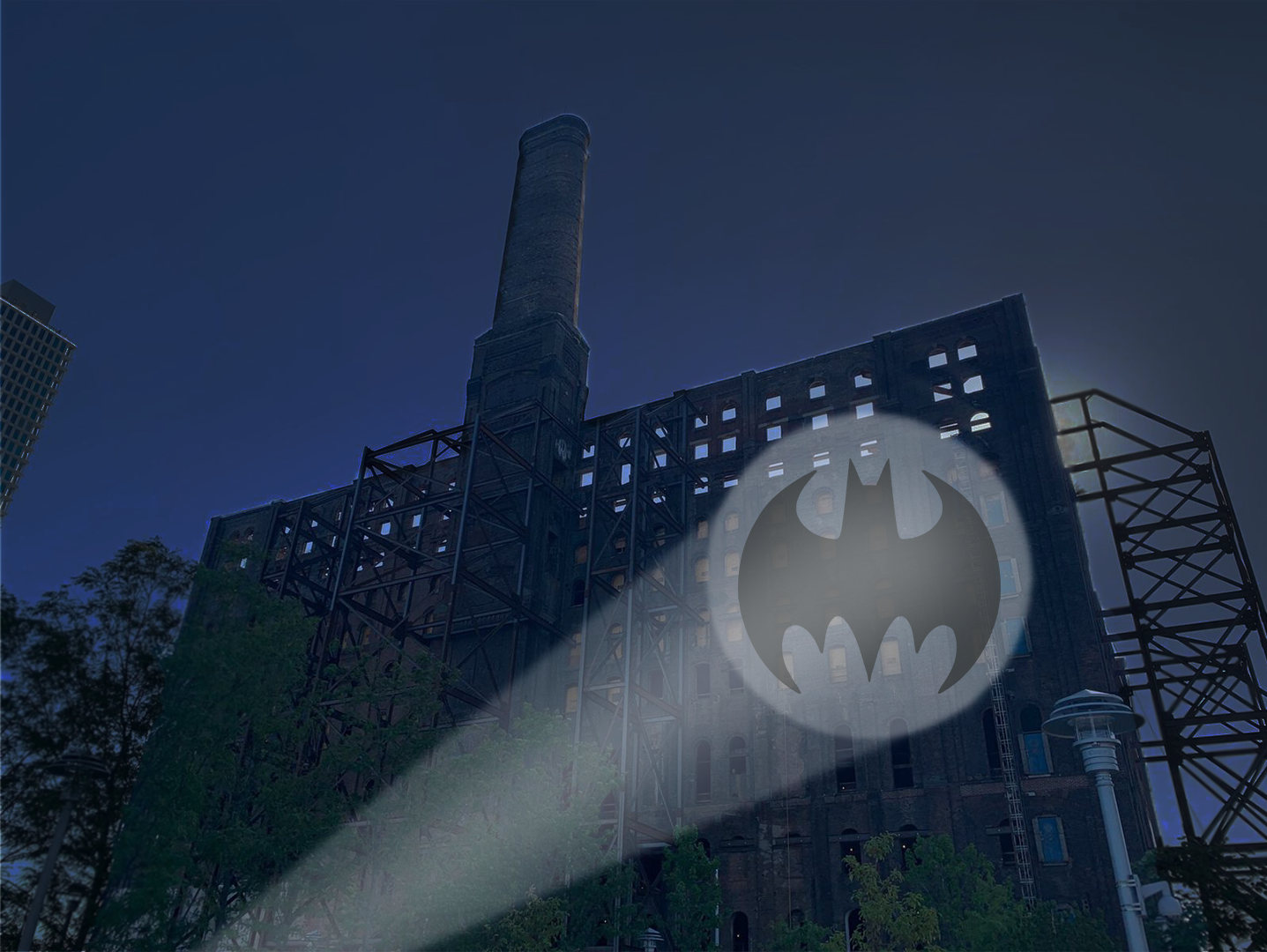 New York, Johannesburg, and Rome join Los Angeles, Tokyo, Berlin, London, Barcelona and many other cities who will light the bat-signal in the sky tonight starting at 8 PM. Here is the full list of locations.
Bat-Signal London Render | Source: DC Comics

Bat-Signal Barcelona Render | Source: DC Comics
Batman Day Around The World
Melbourne at Fed Square
Tokyo at MAGNET by SHIBUYA109 at Shibuya Scramble Crossing
Johannesburg at The Leonardo Building
Berlin at Potzdamer Platz 11
Rome at Roma Termini
Paris at Galeries Lafayette
Barcelona at Museu Nacional d'Art de Catalunya
London at the Senate House
São Paulo at Itaúsa – LMB
Montreal at Complex Dupuis
New York at the Domino Sugar Refinery
Mexico City at Torre Reforma
Los Angeles at Los Angeles City Hall
Let us know in the comments or on social media which signal if any you plan to visit tonight.