Diamond Select drops another great DC Gallery piece, and our content partners at Nerd News Today checked it out for you and let you know if it's worth your hard-earned money.
While he is one of Batman's villains, Bane has come a long way from just being known as the jacked guy in the lucha mask that broke Batman's back. Bane is an excellent strategist and has proved quite formidable over the years taking Batman to the limit both mentally and physically. As the latest addition to the DC Gallery line, I continue to be impressed at the level of detail Diamond Select is putting into these PVC dioramas. Check out some photos below of Bane to go along with Matt's review.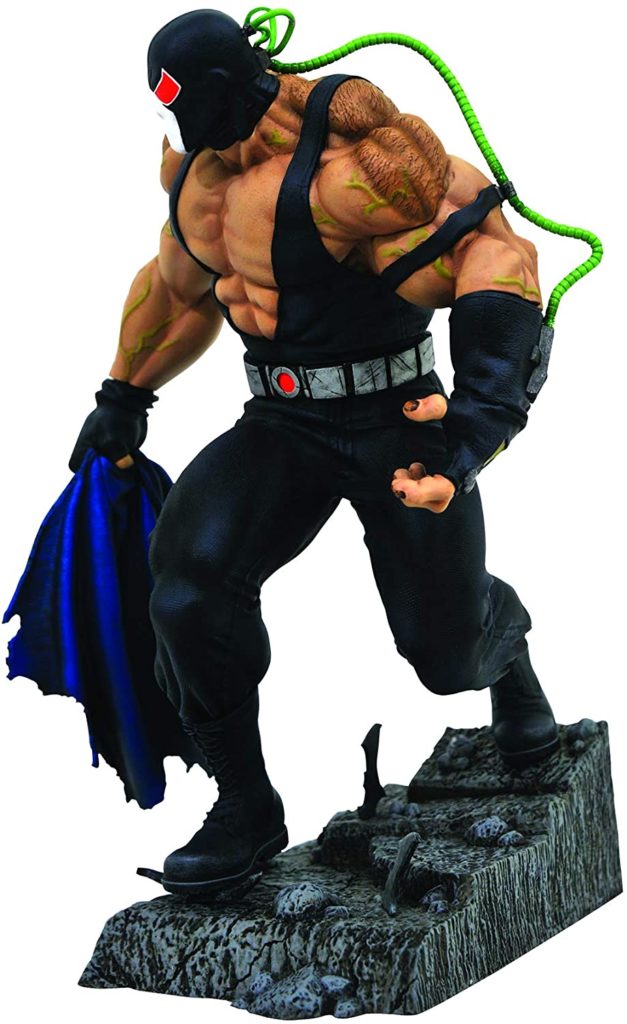 The Bane PVC diorama is nine inches tall and is made of high-grade PVC, which is standard for Diamond Select's PVC dioramas. The statue was designed by Caesar and is sculpted by Alterton. The suggested retail price is only $49.99, and you can purchase Bane directly from Diamond Select, but they redesigned their site recently and are still getting their online store in order. You can also find it on Amazon by heading here and at Entertainment Earth here.
Visit our partners at Nerd News Today for action figures, statues, and collectible reviews either at their site or on YouTube.
Make sure to visit our Amazon store which has this and many of our favorite products and gadgets for sale.
DISCLAIMER: This post may contain affiliate links, which means that if you click on one of the product links, RAGE Works may receive a small commission if you make a purchase. This helps support the site and allows us to continue to deliver content like this.