Othercide was announced last week as a tactical RPG steeped in horror. We were introduced to the Daughters and their mission to save humanity from the Suffering. Today we have the first of Lightbulb Crew's dev diary videos. The video features a good look at the gameplay and introduces us to "The Child." Look for this title to debut on PS4, PC and Xbox One July 28th. The Nintendo Switch version will come later this year.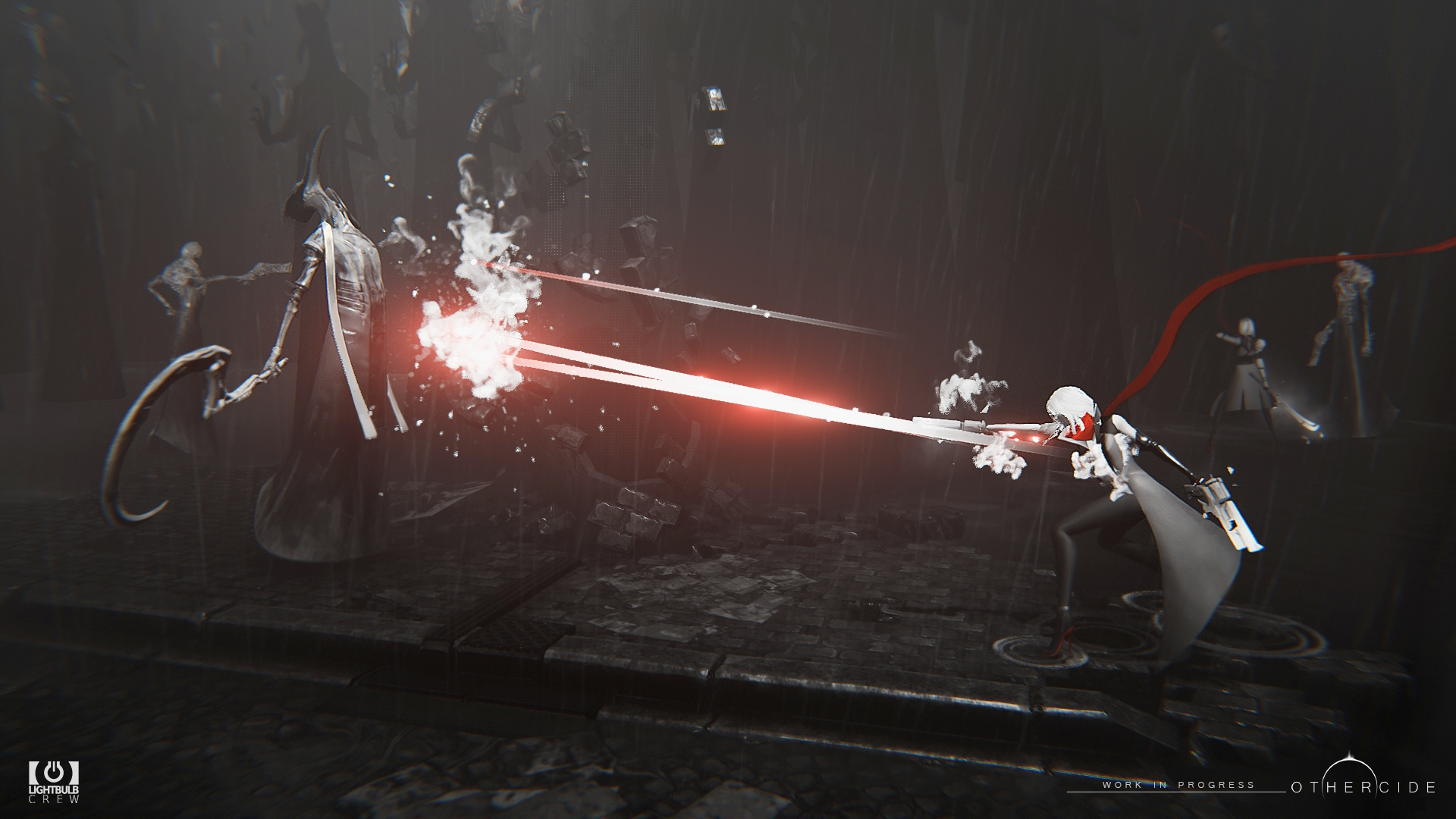 Othercide – What to Look Forward To
The devs call their new adventure a horror-inspired tactical RPG. The dev diary series goes behind the scenes to explore the makings of this uniquely stylized and nightmarish game world. Today we learn that Lightbulb Crew made the smart choice of attempting to stand out. CEO and Creative director Anders Larsson said that as an indie developer, the need for innovation is increased. You need to stand out if you hope to sell your product. In this case, the art direction of Othercide is such that any imagery from the game will instantly be recognized. They wanted to make sure it is unmistakable as their game. Looks like they are on the right track and we will see for certain next month.
Today's video breaks down the key characters and creatures you'll discover in Othercide. First is the Mother. the warrior that has protected humanity for eons and the source of the Daughters. Her Daughters are the players you will control and battle against the terrifying Others. The game's distinctive art design is inspired by multiple sources from around the world. It was also inspired by the real-life experiences of art director Alexandre Chaudret. As Humanity's last hope in a gothic noir universe, lead your army of Daughters in a spectacular dance of combat. Your actions and counters against fearsome enemies and bosses will utilize the Dynamic Timeline System. You will fight. You will fail. You will rise again. Look for more information soon from us or on the game's official website.