Got a dad who is into comics and collectibles? We got you covered!
Comic Book Wall Mounts
As more and more people get into collecting graded comics, some collectors would like to display the books in their home office or man cave, and these wall mounts are perfect. Want to mount that 9.0 Spider-Man book? This mount not only displays the books but does so securely. You can also display non-graded books that are bagged and boarded, too, but I would recommend these more for graded books. Price: $8.99
---
Mandalorian MK 3 Mini Bust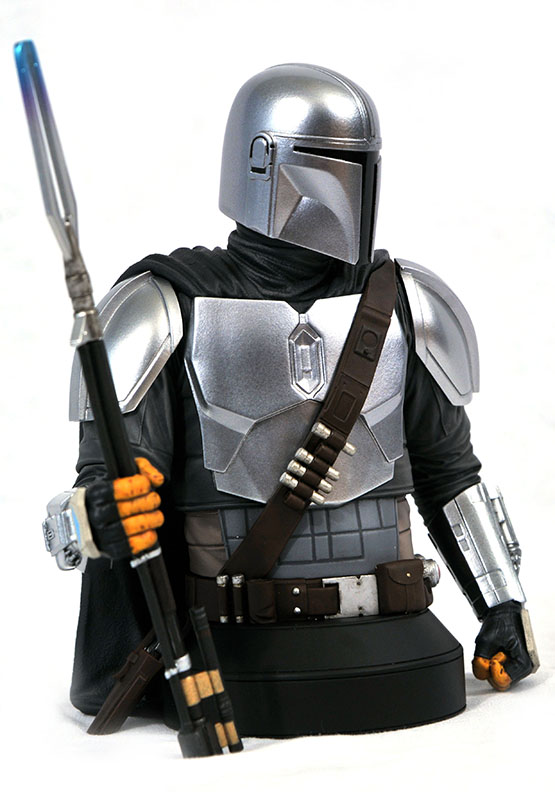 This Gentle Giant piece is a welcome addition to any Mandalorian fan's collection. It has a great design and an affordable price point, considering the size. Note that this piece is limited, so check your local retailers in case it gets sold out online. Price: $120.00
---
Marvel Legends Iron Man Helmet
The Marvel Legends line of cosplay accessories has been delivering on all cylinders, and if you missed out on this helmet during its initial release, then you'll want to grab it now. The helmet makes a great display piece, and the lights and sounds are a bonus. Check your local retailers for this item since Amazon and Entertainment Earth are both currently sold out. Gamestop might be a good option, although their website has an August restock date.
---
BCW Comic Book Bin
While the regular short and long comic boxes have been a mainstay for years, these new plastic boxes are just so much better, although a bit more expensive. Your dad won't have to worry about the cardboard breaking down, and the dividers are a nice bonus. While I own short boxes, you can also purchase boxes for your graded books as well as long boxes. Price: $24.99
---
We hope our gift guide helped you find a suitable gift for your dad. Let us know in the comments what you picked up for your dad whether you got it from the gift guide or in general. If you prefer an audio gift guide we released one via our Toys & Tech of the Trade podcast which you can listen to here.
DISCLAIMER: This post may contain affiliate links, which means that if you click on one of the product links, RAGE Works may receive a small commission if you make a purchase. This helps support the site and allows us to continue to deliver content like this.