Director: Patty Jenkins
Writers: Geoff Johns, Patty Jenkins, Dave Callaham
Cast: Gal Gadot (Diana Prince/ Wonder Woman), Chris Pine (Steve Trevor), Pedro Pascal (Max Lord), Kristen Wiig (Barbara Minerva/Cheetah), Robin Wright (Antiope), Connie Nielson (Hippolyta)
Release Date: June 5, 2020
Plot Synopsis: Follow up to Wonder Woman that follows Wonder Woman through the '80s as she squares off with Max Lord and Cheetah
1st Impression: Gal Gadot suits up as Wonder Woman once more and rather than facing Nazi's, war and greek gods she is facing the bright lights and excess of the 80s and Maxwell Lord (Pedro Pascal) and Cheetah (Kristen Wiig) are coming along for the ride with a returning Steve Trevor (Chris Pine), While I was looking forward to next chapter of Wonder Woman's story I see a lot of influence from Thor: Ragnarok and I am not sure if I am really digging it. While I get revisiting Wonder Woman's past I feel that relying on that will do more harm than good if it's leveraged too much. Why couldn't villains like Max Lord and Cheetah be used in the present DC timeline? While there is a chance that might be the case I am convinced this will be an 80's throwback adventure for Wonder Woman.
While I am undecided on the overall look and tone of the film I was impressed with the effects utilized for the lasso which in the previous film was incredibly lackluster as well as the way Wonder Woman's abilities were showcased throughout the trailer. There are also plenty of strong rumors that we will Wonder Woman's trademark invisible jet which I felt was the jet Diana and Steve were in during the trailer.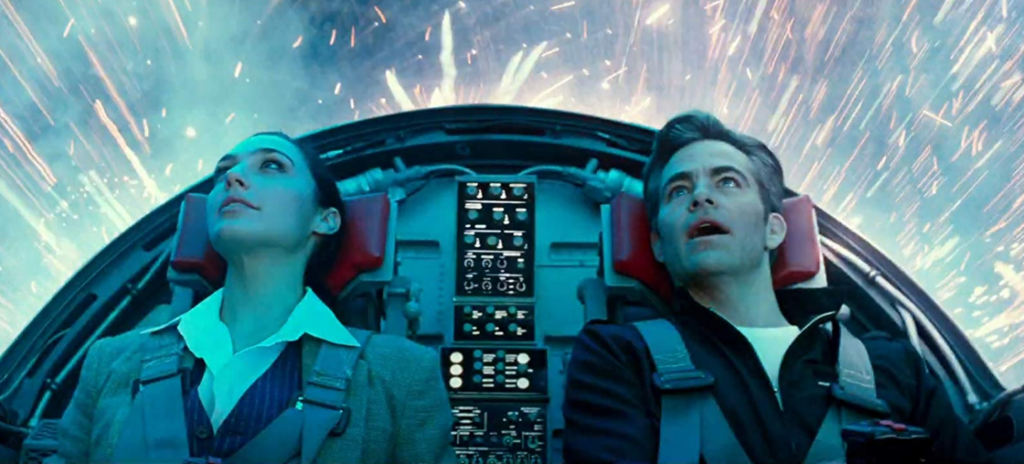 We did get so see Kristen Wiig's Barbara Minerva who is quirky and odd but it works with Kristen Wiig. All eyes are on Wiig's full transformation into Cheetah which will be a combination of practical and digital effects. Rest easy folks as the full transformation will happen in the film. Do not let some press photos and posters with Kristen Wiig in some 80's cheetah print clothes concern you as the transformation will be gradual with a full Cheetah transformation on the horizon.
The first Wonder Woman film was incredibly enjoyable and it had some great characters and storytelling and I don't want those aspects to get lost with the 80s window dressing especially with how much people loved that vibe in Thor: Ragnarok. I guess we'll have to wait and see if Wonder Woman's second adventure is as well-received as her first.
What did you think of the trailer? Let us know in the comments or on social.
Trailer Source: Warner Bros. YouTube
Poster Source: IMDB