It's said that those who succumb to infidelity are cursed. As they sleep, they're drawn into a nightmare realm where they are forced to climb a treacherous tower of blocks, all while being chased by bloodthirsty demons. If they die here, they die in real life. This is where Vincent finds himself, and the only way he can avoid this terrifying fate is to climb his way out of it. Get a good look at Vincent's terrifying climb alongside some of Catherine: Full Body's new cutscenes, cinematics, and features such as the all-new Remix Mode and Rin's soothing piano in today's Death by Nightmare trailer.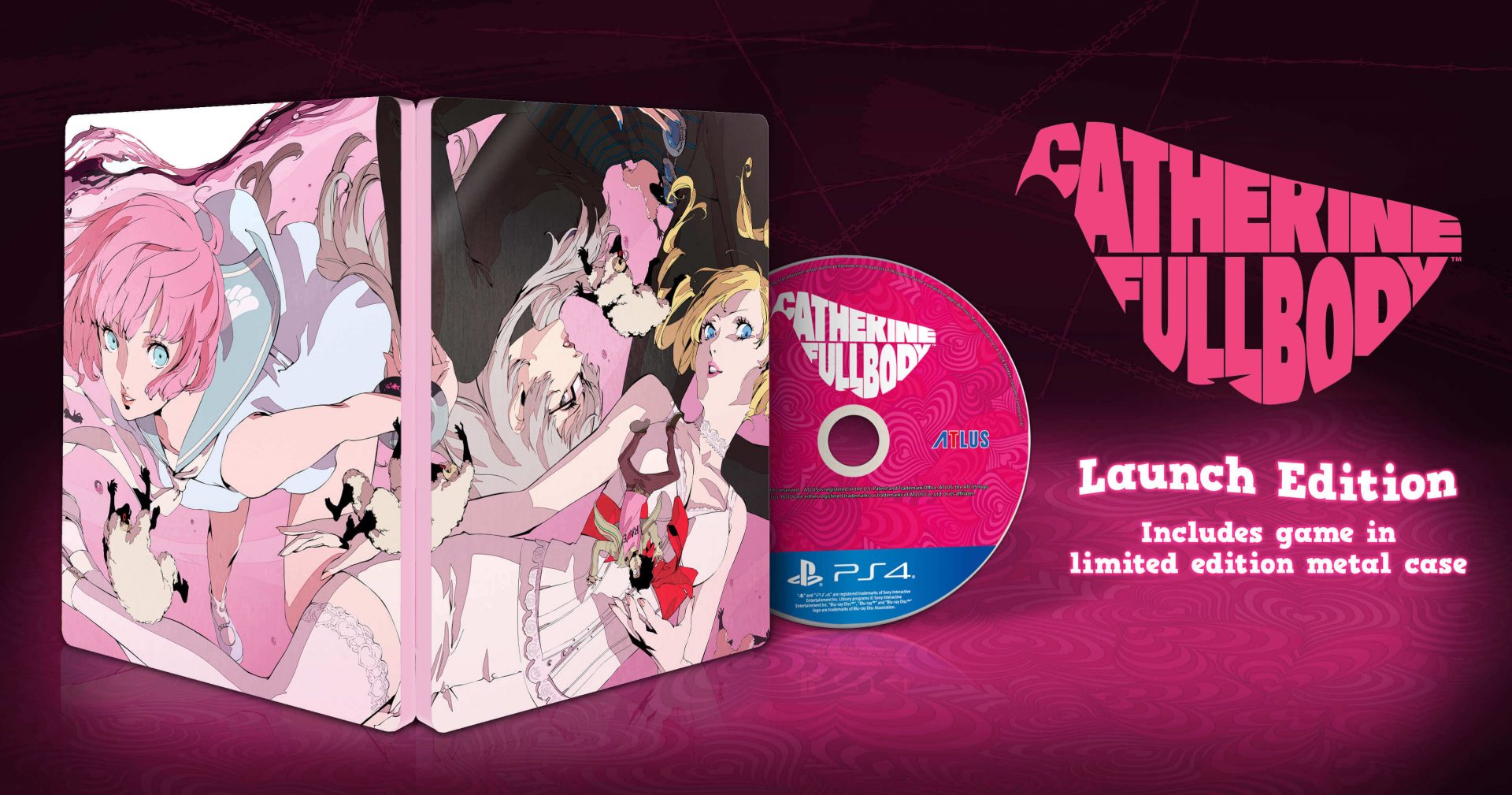 Catherine: Full Body Features:
A Full-Bodied Remaster: The captivating tale of 2011's award-winning Catherine returns in Catherine: Full Body – bigger and better than before. Improved visuals and gameplay, brand-new music, enhanced multiplayer options, and much more await in this enticing new package.
From a Love Triangle to a Love Square: Explore brand-new branching story paths centering around the arrival of the mysterious amnesiac, Rin. Dozens of new cutscenes and animated cinematics have been added to delve even deeper into Vincent's complicated present life, as well as his past.
Puzzling Puzzles – If You Desire: Looking for a challenge? Catherine: Full Body contains over 500 puzzles, over twice that of the original game! Additionally, 'Remix Mode' adds complex linked blocks to once-familiar levels, requiring new techniques and strategies to conquer them.
It's Not Cheating: Just looking to enjoy the story? 'Safety Mode' gives players the option to skip any puzzle, letting you sit back and enjoy Vincent's tragic tale.
Voices as Smooth as Fine Wine
Catherine: Full Body features a number of brand-new cutscenes, animated cinematics, and entirely new branching story paths. ATLUS is happy to announce that the full main voice cast of the original Catherine will be making their return in this new installment, including:
Troy Baker as Vincent, our tormented main character
Laura Bailey as Catherine, the flirtatious and bewitching girl of Vincent's dreams
Michelle Ruff as Katherine, Vincent's long-term girlfriend with plans of settling down
Also, introducing Brianna Knickerbocker as Catherine: Full Body's new central character, Rin, who suddenly shows up in Vincent's life one day, potentially changing his life forever
…and many more!
Catherine: Full Body is now available for digital pre-order on the PlayStation™Store ahead of its launch on September 3, 2019. All digital pre-orders come with an exclusive static theme featuring Rin, Catherine, and Katherine, delivered immediately after pre-ordering.
In true ATLUS fashion, Catherine: Full Body will launch with a collectible 'Heart's Desire' Premium Edition! Available for $79.99 (with commensurate international pricing), and housed in a Collector's Box reminiscent of the looming tower from Vincent's nightmares, the Catherine: Full Body 'Heart's Desire' Premium Edition includes:
Sheep Plush: Be a part of the herd with a fluffy Sheep Plush, complete with Vincent's pink polka dot boxers! (Approximately 5″ in length)
Soundtrack CD: The perfect pairing for a full-bodied bottle of wine – this CD contains a compilation of musical tracks from Catherine: Full Body.
Hardcover Art Book: Lead Designer Shigenori Soejima's tantalizing illustrations fill this gorgeous hardcover art book.
Metal Case: Protect your deepest, darkest secrets in this metal game case featuring Rin, Catherine, and Katherine.