While Black Widow may have been delayed until the fall a lot of figures based on the characters from the film are currently hitting store shelves. Diamond Select is getting in on the action with its brand new Marvel Select Taskmaster figure which will be hitting stores this summer. The MCU Taskmaster is the 173rd release in the Marvel Select line and is designed by Eamon O' Donoghue and sculpted by fine folks at Gentle Giant Studios.
The seven-inch figure has sixteen points of articulation and includes a ton of accessories including Taskmaster's trademark sword as well as his version of Cap's shield and a bow and arrows. The figure will also have alternate hands in addition to the Black Panther style claws he also has, Check out some detailed images of the figure below.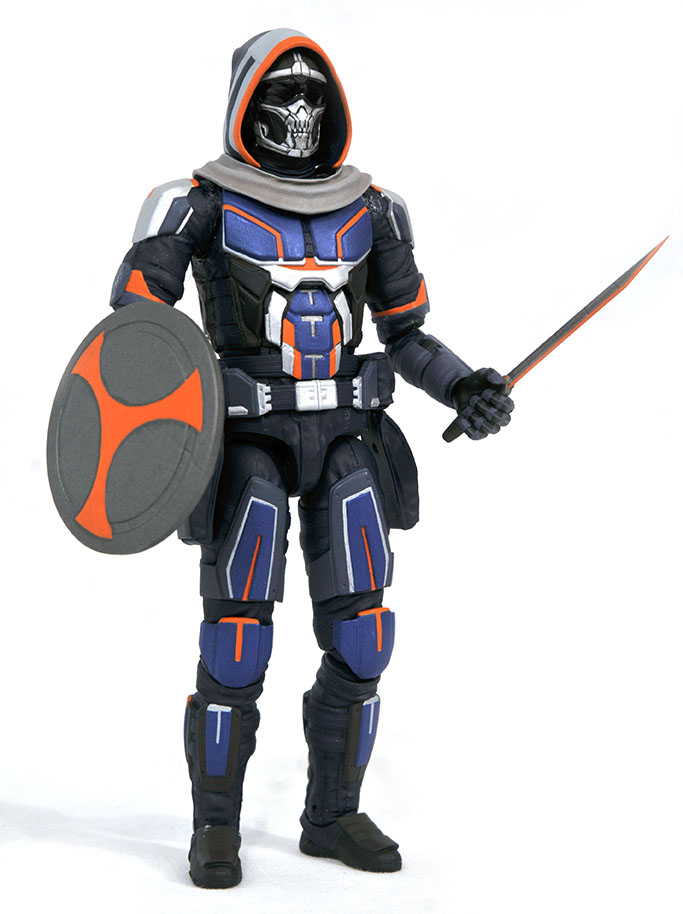 Taskmaster will be available at your local comic book and specialty shops this summer so once shops open up you will be able to score your very own. We are hoping to review the figure before it hits shelves and sharing our thoughts on it.
Will you be picking up this figure when it hits shelves? Let us know in the comments.