The DC Comics rebirth initiative has generated some stellar stories but fans have anxiously been awaiting the arrival of the Watchmen in the current DC Universe after the tease in DC Rebirth #1 and later on in the Batman/Flash button arc. The wait is finally over as DC launched the Doomsday Clock #1 today and fans across the country and abroad celebrated the start of this major arc with comic book retailers going as far as doing late night releases
Over 1,000 comic book stores across the US and across the pond in the United Kingdom joined in on the festivities opening their doors shortly before midnight to match the time displayed on the cover of Doomsday Clock #1. Fans making the trek to their retailers were rewarded with signings, merch and more as the clock approached midnight. The excitement and demand for the book were so massive that book has already gone in for a 2nd printing.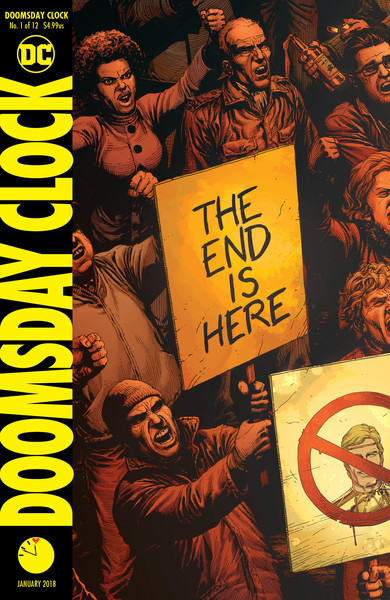 The twelve issue series is sure to turn the DC Universe on its head especially with the highly controversial topics prevalent in the Watchmen DC Universe. To learn more make sure to visit your local comic book shop or visit DCComics.com/DoomsdayClock to purchase a digital copy. Fans can join in the conversation on Twitter using #DOOMSDAYCLOCK and by following @DCComics, @GeoffJohns, and @1MoreGaryFrank.