Square Enix today announced that popular Final Fantasy XIV books will be republished as new editions next year. Square Enix Manga & Books will release Encyclopaedia Eorzea, vol. 1 and vol. 2. The FINAL FANTASY XIV Poster Collection, and the FINAL FANTASY XIV Picture Book will receive English translations.
In addition, two new manga series, "SINoALICE" and "My Happy Marriage," were announced for release in 2022. Details for these newly announced books and media are available below, including pre-order information.
Encyclopaedia Eorzea ~The World of Final Fantasy XIV~
This deluxe, full-color book is the first of two volumes detailing the lore of the FINAL FANTASY XIV world. The game's development team offer an in-depth look at the locales, organizations, and history of Eorzea. Encyclopaedia Eorzea is the perfect companion for FF series fans. The book also includes a bonus item code for the in-game Namingway minion. Volume 1 is scheduled for release on April 12, 2022. Pre-orders are now open from the Square Enix Store and select retailers. Volume II is slated to release on the same day and is also available for pre-order.
The Final Fantasy XIV Poster Collection
A collection of 27 premium-quality and full-color removable posters. The poster book features breathtaking character art spanning A Realm Reborn through Shadowbringers. The posters are printed on heavy, press-varnished card stock to provide a rich visual tribute to the world of Eorzea.
The Poster Collection is scheduled to release on May 10, 2022. Pre-orders will begin on August 10, 2021 on the Square Enix Store, as well as through select retailers. Additional information is available from the Square Enix Store.
The Final Fantasy XIV Picture Book
Scheduled to release on July 26, 2022, you will be able to pre-order the Picture Book starting October 26, 2021. Once again, head to the store for more information and pre-order details.
And There Is Even More!
YOKO TARO fans, delight! A manga adaption of the popular mobile game SINoALICE is scheduled to release on February 8, 2022.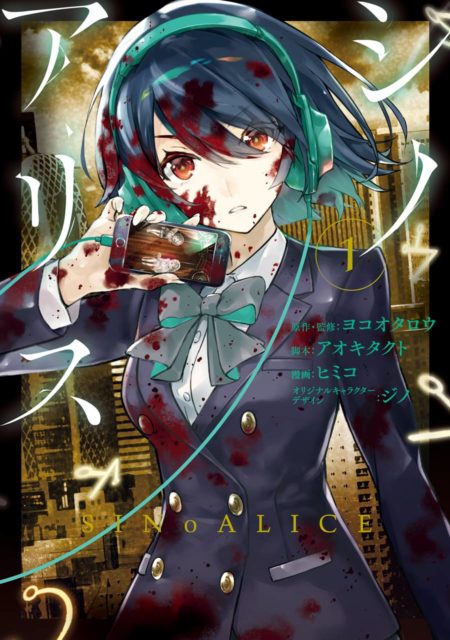 SINoALICE vol. 1 is available for pre-order today. For more information check out the page in Square Enix Manga & Books.
My Happy Marriage
This manga is a Cinderella-inspired slow-burn historical romance set in Meiji-era Japan with an exciting paranormal twist. The first volume in this series is scheduled to release on June 21, 2022. Pre-orders from select retailers are scheduled to open on September 21, 2021. Please visit the Square Enix Books website for additional information.