Following up on the gameplay trailer for Rain and John Rambo, we got a brand new gameplay trailer showcasing the moves and fatality of Mortal Kombat fan-favorite Mileena, who makes her return to Mortal Kombat courtesy of the new Kombat Pack. Mileena will also be playable in Mortal Kombat 11 Ultimate when it arrives on November 17th
Mileena returns wielding her trademark dual sai and her Tarkatan grin that has become her trademark and is now a more prominent part of her attacks. She also wears clawed gloves as well adding another layer to her arsenal. Her in-game return is orchestrated by Kronika who brought Mileena forward in time. Mileena learned about her fate at the hands of D'Vorah and Kotal Kahn and is now on a mission to regain her throne in Outworld.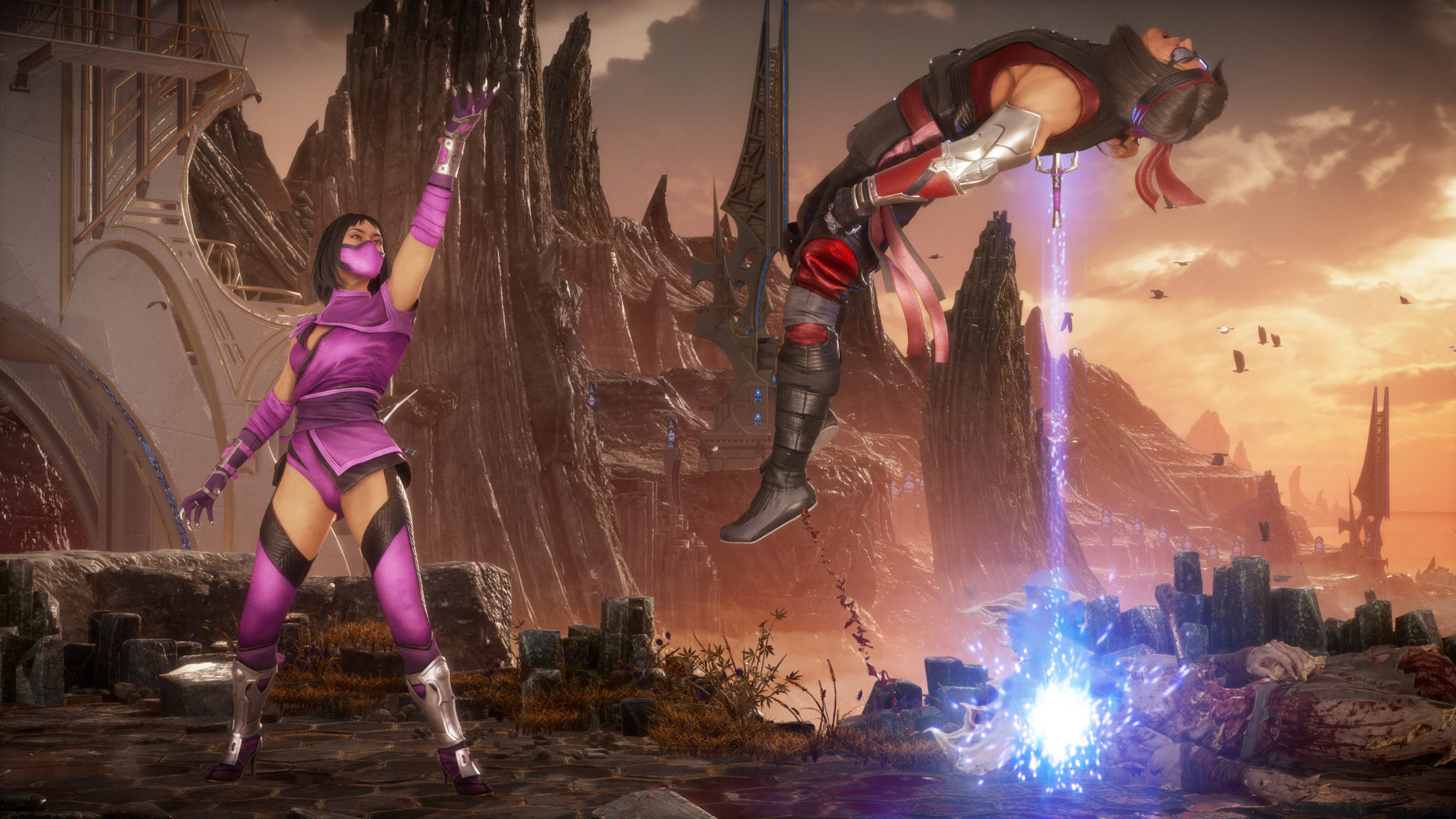 Mileena's return is great as many fans, including me, were bummed she was left out of the game. While her return is part of the DLC, it is still welcome nonetheless.
Mortal Kombat 11 Ultimate is being billed as the definitive version of the game with all updates and DLC, including Kombat Pack 2, and will have a suggested retail price of $59.99. If you already own Mortal Kombat 11 you can purchase Kombat Pack 2 for $14.99 to get access to Mileena, Rain, and Rambo. Kombat Pack 1 ($19.99) and the Aftermatch expansion ($39.99) can also be purchased as upgrades to your existing copy of Mortal Kombat 11.
Mortal Kombat 11 Ultimate will be released globally on Nov. 17 on PlayStation 5, PlayStation 4, PlayStation 4 Pro, Xbox Series X|S, Xbox One consoles, Nintendo Switch, PC and Stadia. Additionally, Mortal Kombat 11 and Mortal Kombat 11 Ultimate owners and new buyers on PS4 or Xbox One can access free upgrades to the PS5 or Xbox Series X|S versions of their game at no additional cost, delivering 4K dynamic resolution, enhanced visuals, improved loading times and more, available in conjunction with the Mortal Kombat 11 Ultimate launch.
Are you excited to see Mileena back in Mortal Kombat? Let us know in the comments
Trailer Source: Mortal Kombat YT Channel