Nerd News Today popped their Super7 cherry today as they reviewed the new Toxic Avenger figure based on Toxie's look from Toxic Crusaders cartoon. The Toxic Crusaders cartoon had a limited run but gained a cult following much like The Toxic Avenger and other characters from the Tromaville line of films. Toxie and the Toxic Crusaders fought crime and protected the earth from Apocalypse Inc. which were the villains from the second and third Toxic Avenger films with some adjustments to make them more "kid-friendly". In addition to Apocalypse Inc., they also mixed it with various other villains and criminals as well.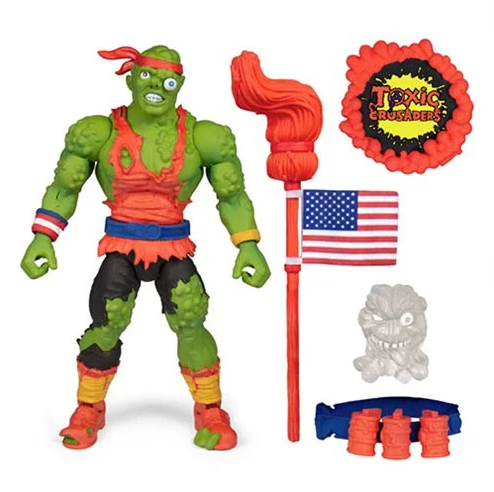 Fans interested in adding Toxie to their collection can try their luck at Entertainment Earth which in addition to selling the standard figure is also selling a special glow in the dark exclusive.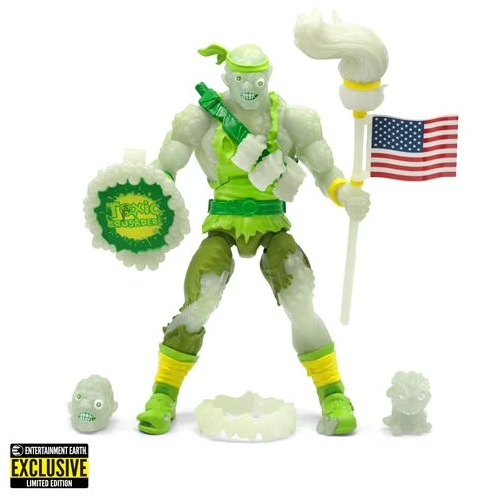 You can purchase the standard figure here and the glow in the dark version here. Super7 is also doing Reaction and M.U.S.C.L.E. style figures of Toxie and the other Toxic Crusaders characters that you can pick up here.
What do you think of the Toxie action figure? Will you be picking one up? Let us know in the comments or let the NNT crew know your thoughts via their YouTube channel.
DISCLAIMER: This post may contain affiliate links, which means that if you click on one of the product links, RAGE Works may receive a small commission if you make a purchase. This helps support the site and allows us to continue to deliver content like this.