Capcom today announced Mega Man Legacy Collection 2, a collection of the iconic Blue Bomber's four most recent classic side-scrolling adventures, complete with several all-new features. A follow up to Mega Man Legacy Collection, which contained the series' original 8-bit titles, Mega Man Legacy Collection 2 spans the evolution and retro revolution of the series.
This collection will be available at retail for PlayStation®4 computer entertainment system and Xbox One across North America, and digitally across North America and Europe for PS4, Xbox One, and Windows PC starting August 8, 2017.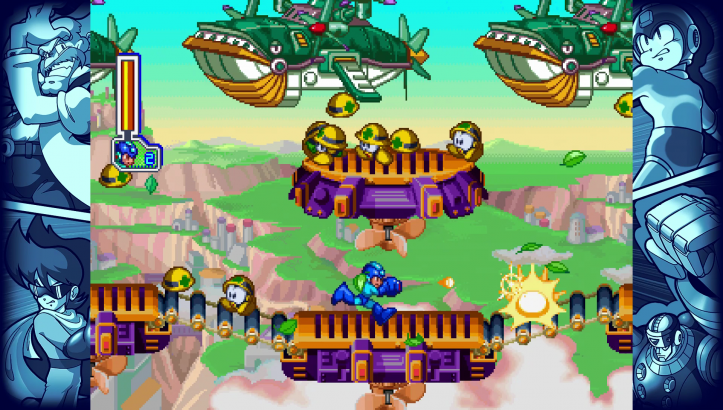 A compilation of four timeless adventures in one package, Mega Man Legacy Collection 2 features the most recent entries in the classic side-scrolling series. The collection also includes a Museum jam-packed with history and production art, challenge remix stages for long-time fans, and first-timer friendly options like added armor and checkpoint saves for easy reload.
Journey through the later entries in the series with these four titles: Mega Man 7 introduced mysterious rival Bass and his companion Treble, while Mega Man 8 featured the series' first impressively animated and fully voiced cutscenes; Mega Man 9 marked the series' return to its roots with 8-bit visuals, music, and gameplay; Mega Man 10 retained these features and included three playable character options.
Don't forget that Capcom will also debut gameplay for marvel vs. Capcom: Infinite at e3! There will also be showings of Ultra Street Fighter II: The Final Challengers and the latest content coming to Street Fighter V so make sure to check Capcom out!