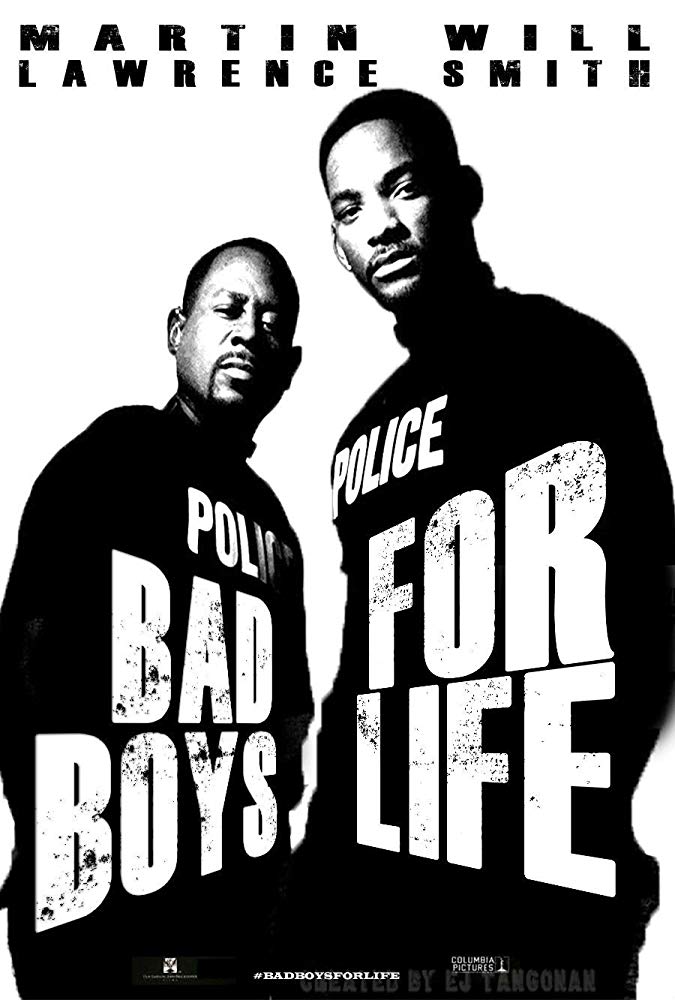 Directors: Adil El Arbi, Bilall Fallah
Writers: Chris Bremner, Joe Carnahan, David Guggenheim, Anthony Tambakis

Cast: Will Smith (Lowrey), Martin Lawrence (Marcus Burnett), Joe Pantoliano (Captain Howard), Vanessa Hudgens

Release Date: January 17, 2020
Plot Synopsis: Lowery and Burnett are back for one last ride.

1st Impression: Sony Pictures graced us with a brand new trailer for Bad Boys For Life and it is a lot more red band and hell of a lot more action-heavy than the previous trailer which is definitely not a bad thing.
We get a bit of the plot in this new trailer namely that someone is trying to kill Mike Lowry and that he's been assigned to a new unit alongside a new young group of cops which includes new franchise addition Vanessa Hudgens. It was immediately apparent that we would get some old age gags at Mike's expense which is good to see because while Martin Lawrence getting clowned never gets old throwing some jabs at Mike and his flashy antics will keep things interesting.
While I feel a plot twist is in this film the trailer did a passable job of not making it overly obvious. I really hope the fellas get a good comedic sendoff with a healthy box office payout. Will Smith needs it after the Gemini Man lol.
What did you think of the new trailer? Let us know in the comments.