Windham Rotunda, better known to WWE fans as Bray Wyatt, has passed away today at 36 years of age.
This unfortunate news comes directly from Chief Content Officer Paul Levesque, better known to wrestling fans as Triple H, through a post on social media.
In a tweet posted at 6:32 PM today, Triple H wrote:
Just received a call from WWE Hall of Famer Mike Rotunda who informed us of the tragic news that our WWE family member for life Windham Rotunda – also known as Bray Wyatt – unexpectedly passed earlier today. Our thoughts are with his family and we ask that everyone respect their privacy at this time.
Rotunda last competed in a match at the 2023 Royal Rumble, wrestling against L.A. Knight in a Pitch Black match sponsored by Mountain Dew. He had been off television for a long time, with no news or updates on a possible return. There were rumors that the former WWE champion, who briefly went under the moniker of "The Fiend," was battling an unnamed illness, but his condition was kept extremely private by those in the know.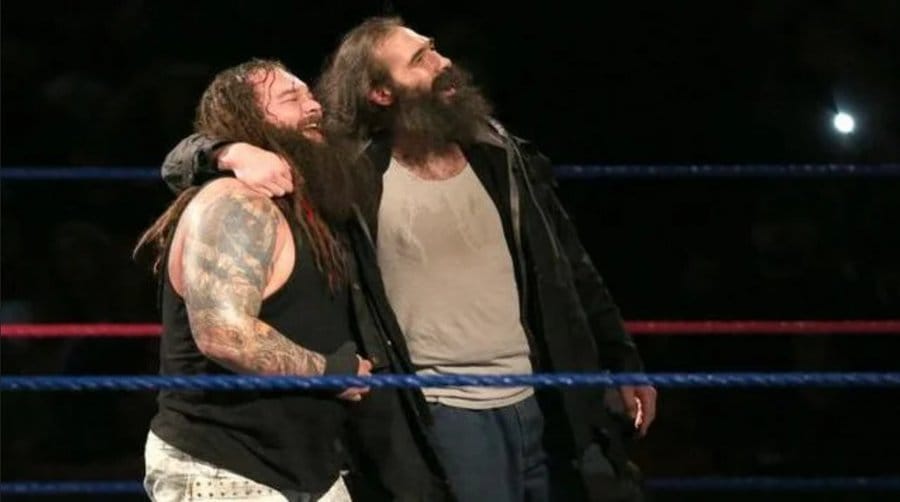 The son of the legendary Mike Rotunda, Windham first joined WWE through their developmental territory in 2009, initially in FCW and later in NXT, wrestling as Husky Harris. He rebranded himself as Bray Wyatt in 2012, forming the Wyatt family stable with Erick Rowan and the late Luke Harper. This trio was turned into a fearsome foursome when Braun Strowman was added to the crew in 2015.
After the family separated, Wyatt once again reinvented himself into a dual-persona, wrestling as a Mister Rogers-esque sweater-wearing gentle Bray who ran the Firefly Fun House and who transformed into the unstoppable Fiend once he donned a gruesome flesh mask. This led him to new heights and popularity, including a championship reign.
After taking time off, Bray returned to television, again exploring the new depths of a very cerebral rendition of his character. He was set to compete against Bobby Lashley at Wrestlemania 39 but was removed due to unknown circumstances.
Rotunda is survived by his four children and his brother, Taylor Michael Rotunda, formerly known as Bo Dallas in the WWE.
We offer condolences to his family during this awful time. RAGE Works will update this post as more information is provided.