KOEI TECMO America announced today the addition of two more fighters to the DEAD OR ALIVE 6 roster. Rig is showcased in a new trailer fighting Diego, a fascinating and forceful new character to the DOA Universe. Both will be playable this weekend as DEAD OR ALIVE 6 joins the Evo Championship Series 2018 lineup this weekend.
The Local Hero Emerges
Known as "The Uncrowned Street Hero," Diego makes his DOA debut as a raw and brutal street fighter. He utilizes everything from headbutts to tackles in taking down opponents. Raised in the alleys of New York, he earns money to support his ailing mother by competing in street matches. Long rumored to be the strongest fighter in his neighborhood, he is seen by locals as a hero. Diego utilizes his brawling experience in confined quarters to impact fights with a set of strong-style moves.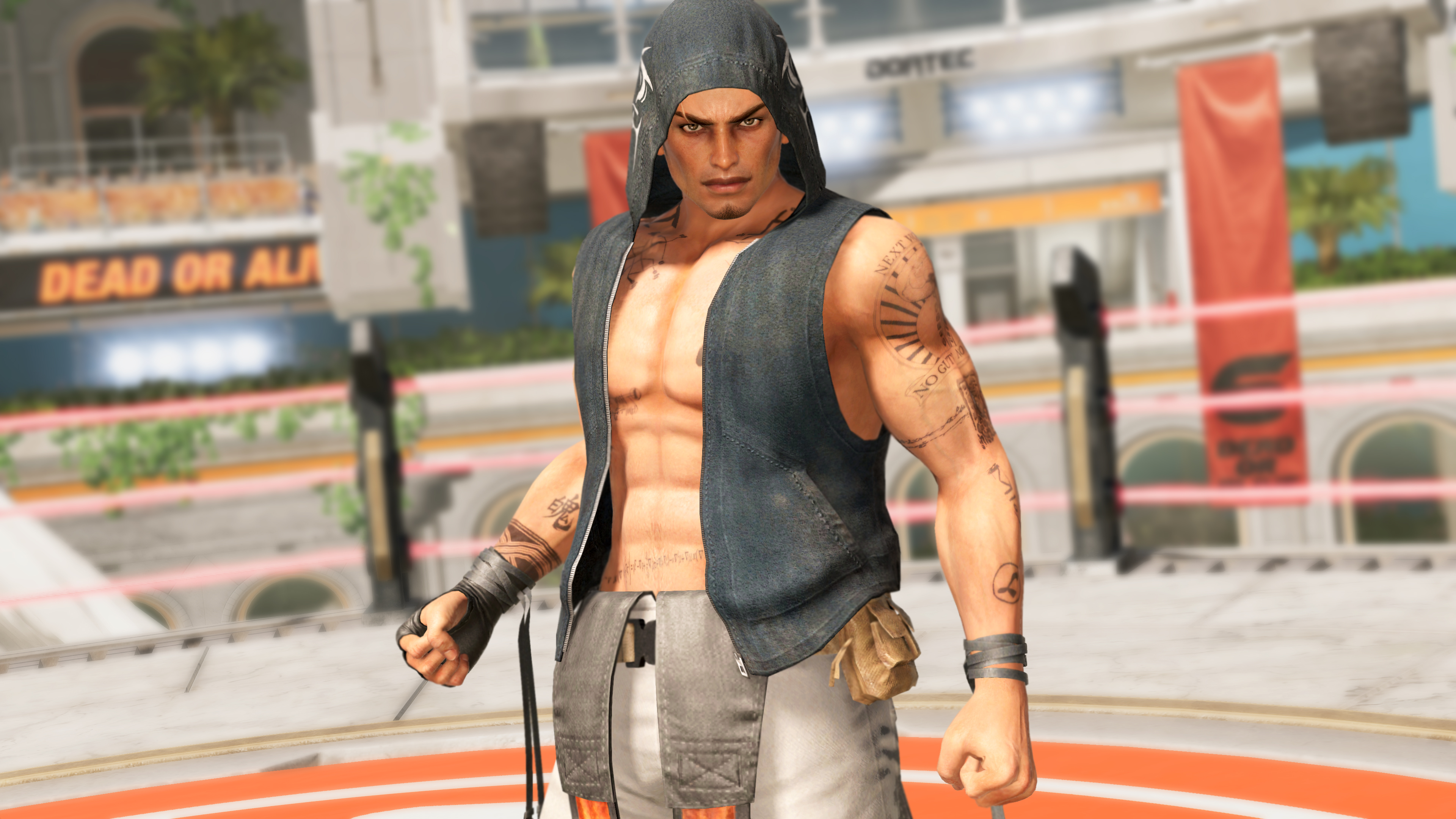 Truth and Deceit Return 
Joining Diego is returning taekwondo master Rig, boasting the "Kicks of Truth and Deceit." Rig originally debuted in Dead or Alive 5. He is a former oil platform worker whose kick-heavy style has evolved to incorporate more acrobatic maneuvers. To kick off their confrontation in DOA6, Rig challenges Diego in a New York alley. The two decide the time for conversation is over; it's time to fight!
Diego and Rig join the six playable characters previously announced (Helena Douglas, Hayate, Ryu Hayabusa, Zack, Kasumi, and Jann Lee). Fans in attendance at Evo will be able to test out the latest build of the game while winning exclusive swag, including DOA6 shirts, tote bags, and lanyards.
DEAD OR ALIVE 6 is currently in development for PS4, Xbox One and PC via STEAM. It is slated for release in early 2019.