Amaterasu returns and we are not referring to her spot on the Marvel vs. Capcom: Infinite roster. The sun goddess returns to her homeland as Okami HD comes to consoles (again) and makes its Steam debut. This should come as no surprise to anyone as most of Capcom's 2017 lineup has been remakes.
The much loved and highly acclaimed BAFTA award-winning visual masterpiece Okami HD will be coming to PlayStation 4 and Xbox One both physically and digitally and as a digital download for Windows PC across North America on December 12, 2017 for MSRP $19.99.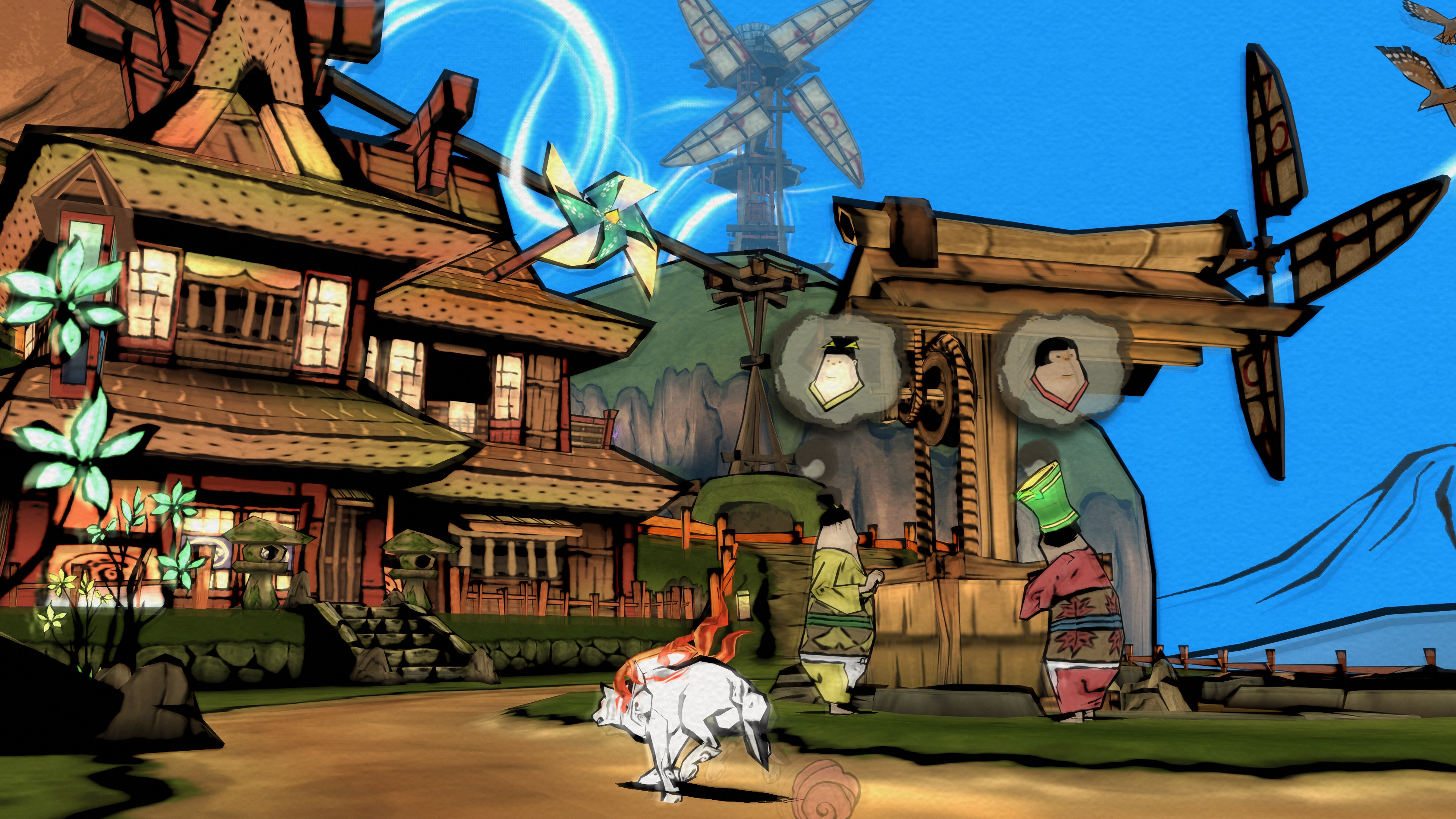 The original game, released to critical and consumer acclaim in 2006, was hailed as one of the most beautiful games ever created, and this latest release with its renowned Sumi-e ink art style is now even more breathtaking as the graphics have been updated to take advantage of modern high resolutions. Okami HD will be compatible with Xbox One X and PS4 Pro while featuring stunning 4K graphics on Xbox One X, PS4 Pro and supported PC hardware.
In Okami HD players take on the role of Amaterasu, the Japanese sun goddess who inhabits the form of a legendary white wolf Shiranui on a quest to defeat Orochi, an eight-headed demon and tyrannical monster responsible for turning the world into a ruined wasteland. Players must use Amaterasu's magical abilities and arsenal of items, attacks and Celestial Brush techniques to restore the land of Nippon to its previous glory full of life and color. Along the way, Amaterasu will be called upon to help a cast of quirky and intriguing characters and defeat a bevy of brutal enemies to rid the land of Orochi's curse.
Players will be able to choose between playing in a modern widescreen format or the original 2007 release's 4:3 ratio. Interactive loading game screens from the original game are also included, allowing players to earn bonus demon fangs which can be traded for in-game items.
I said it in my review of Yakuza Kiwami that remakes have a new standard to live up to. So far, screens and video of Okami HD simply look like the game has been upscaled to 4K. I will reserve judgement until the game is out in December. Okami was one of my favorite games ever and a standout amongst the huge PlayStation 2 library. Expect R.A.G.E. Works to put this game under the microscope this holiday!