When it comes to Funko Pop! figures the chase figures and retailer exclusives are the ones on most collector's radar but Funko has been adding a lot of great characters to their specialty line which is only available at specialty stores, local comic shops, and select online retailers. The line allows collectors to help their local businesses as well as smaller retailers. The latest additions are from different properties but fun Pop! addition nonetheless. The first is the iconic Popeye the sailor who makes his Pop! debut. Check him out below.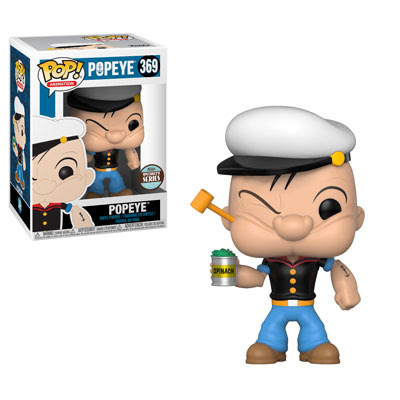 The second is one is comic book related and is none other than Krypto the Superdog who many will know as Superman's faithful canine companion. Check him out below.
Look for these on shelves in May.
My Take: While the Popeye definitely is cool the Krypto is a repainted Scooby Doo Pop! figure. While some may find no issue with the repaint and sculpt repurposing I personally am not a fan especially when these specialty Pop! figures fetch a higher premium at comic shops.
What do you guys think of the latest additions and will you be picking up one or both of these?