The upcoming Storm solo series, written by Ann Nocenti and illustrated by Sid Kotian, will begin in May. To celebrate, best-selling cover artist Stanley "Artgerm" Lau has designed a gorgeous variant cover. The series will tell a story that has never been told before. It will take place during Storm's "punk" era, which is her most popular time with many X-Men fans.
Storm's abilities as an Omega-level mutant will change significantly as she faces different enemies throughout the series. Storm's journey to becoming one of the X-Men's most iconic heroes includes a critical turning point when she reaches the peak of her abilities and starts questioning her place with the X-Men. You can expect a lot of dramatic character moments and deep insights that shed new light on current events and relationships throughout the X-Men series.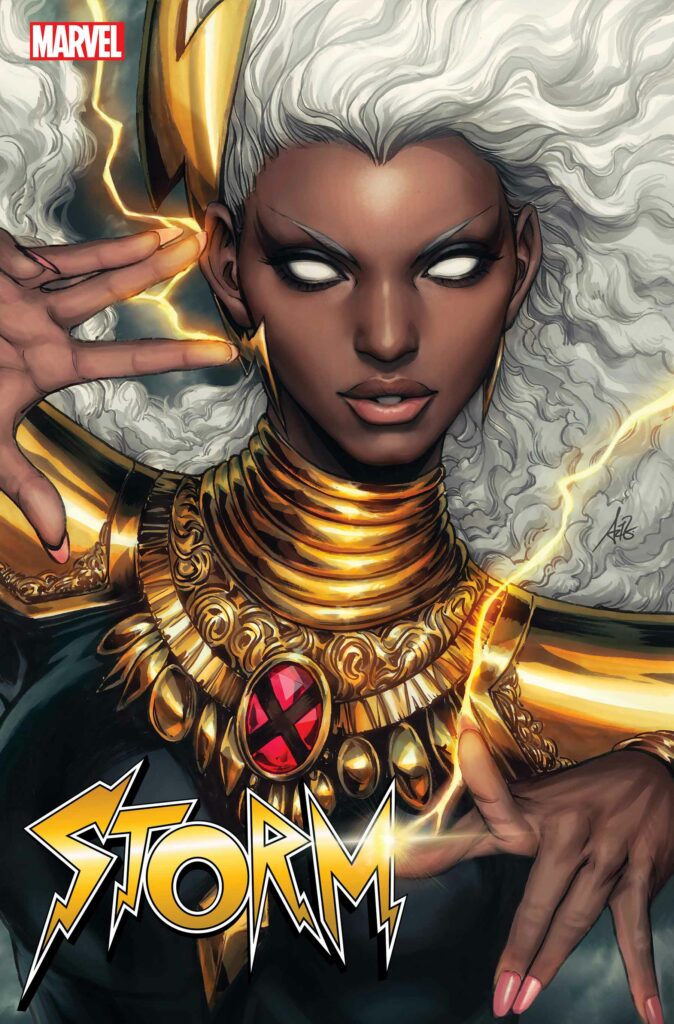 Artgerm's piece highlights Storm's weather powers. In addition, it showcases the character's design as she is currently depicted in publications like Immortal X-Men and X-Men Red, where she leads mutantkind on two fronts. The cover is a beautiful piece of art that shows off Storm's abilities and will be sought after by many who love Artgerm's style.
Storm #1 will be available in May, and you can check out its cover here. Keep it locked to RAGE Works for more news regarding this upcoming Storm solo series. I am sure we'll be seeing more variants in the coming weeks. What do you think of the Artgerm variant cover? Let us know in the comments or on social media.