Fantastic Four #7 Written by: Dan Slot | Art: Aaron Kuder Cover: Esad Ribic | Variant Covers: Bill Sienkiewicz, Mike McKone (Skrulls...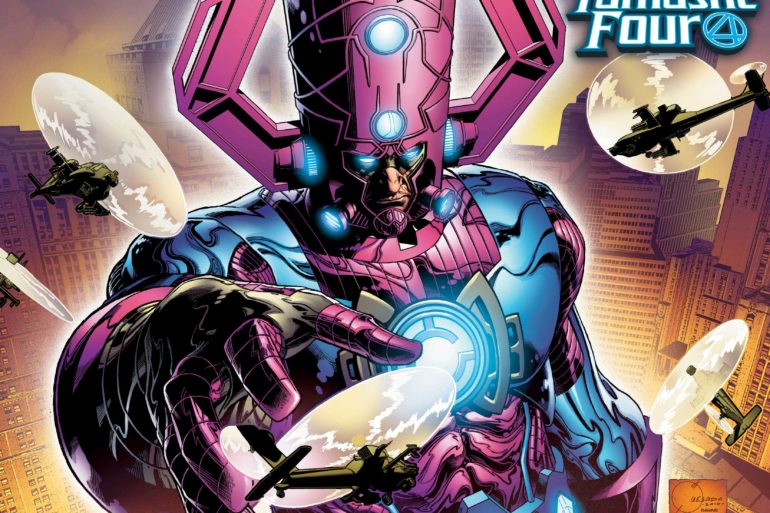 Marvel continues the full court press for the upcoming Fantastic Four series with another variant cover announcement. The upcoming  Galactus...
Fantastic Four #1 Written by: Dan Slott | Art: Sara Pichelli Cover: Esad Ribic Release Date: August 2018 Marvel's first family returns to...
Marvel's first family has not been front and center in the Marvel Universe for quite some time as Marvel pulled...
[toggles] [toggle title="Plot Synopsis"]Four young scientists achieve superhuman abilities through a teleportation experiment gone haywire. They must now use these...
[toggles] [toggle title="Plot Synopsis"]Fantastic Four, a contemporary re-imagining of Marvel's original and longest-running superhero team, centers on four young outsiders...
The ripples felt throughout the Marvel universe will impact everyone and in the case of the Fantastic Four it will...
As many of you may have noticed  MTR is sporting the pink throughout the site but we are not the...